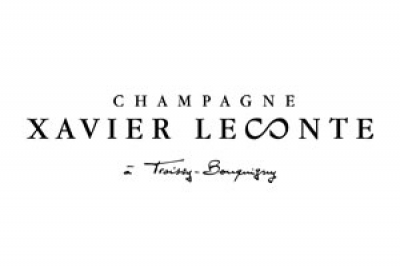 Champagne Xavier Leconte
7, rue des Berceaux
51700 Troissy France
+33 3 26 52 73 59
Champagne Xavier Leconte
Notre Maison de Champagne
It has been six generations since the Leconte's Family has lived its passion passed down from father to son in the heart of its vineyard situated in Troissy-Bouquigny. Season after season, Xavier and Alexis Leconte are thrilled with their deep ambition to innovate while perpetuating the traditions. From the early stage in the vineyard, they elaborate the finest quality and taste of their blendings. Their Champagne are raised in stainless steel tanks and oak barrels where they become the reflect of a precious terroir.
Nos produits
At Champagne Xavier Leconte, 25% of the different grape varieties are vinified in barrels and 75% in temperature-controlled stainless steel vats however the wine from the smaller plots are vinified only in oak barrels. As such, with its forty barrels from Burgundy, the House is able to develop very subtle champagnes, whilst still being complex and harmonious thanks to the cellar barrels, casks, and stainless steel vats.
Participations aux Champagne Lounge
Champagne Lounge 2018
Champagne Lounge 2019
Champagne Lounge 2020
Champagne Lounge 2022
Champagne Lounge 2023
L'ABUS D'ALCOOL EST DANGEREUX POUR LA SANTÉ, À CONSOMMER AVEC MODÉRATION.