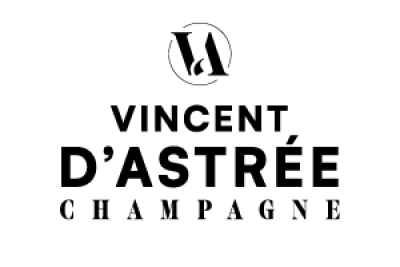 Champagne Vincent d'Astrée
148 rue Léon Bourgeois
51530 PIERRY France
+33 3 52 62 04 10

Champagne Vincent d'Astrée
Notre Maison de Champagne
An elixir from heaven, earth and humankind.

In 1956 on the southern slopes of Epernay, a group of talented and visionary winegrowers decided to join forces and found the Pierry Cooperative – Champagne Vincent d'Astrée. Under the patronage of Saint Vincent and with the blessing of the stars, Vincent d'Astrée Champagne was born. This human endeavour, which arose from the desire of a handful of vintners to offer the best of their terroir and their expertise, has thrived for over 60 years. With its values of respecting Champagne traditions, innovation and renowned expertise, the Vincent d'Astrée Champagne House crafts unique and rare champagnes that reflect the authentic, priceless Premier Cru terroir of the village of Pierry.
Nos produits
The Champagne House conscientiously cultivates the three Champagne grape varieties, Meunier, Pinot Noir and Chardonnay. Its Meuniers grown on chalk and flint give Vincent d'Astrée champagne its originality, producing focused, pure, crisp and generous wines. Sébastien Lapierre, the Champagne House's oenologist, ensures the style and magic of the Vincent d'Astrée's champagnes. Born in Pierry, he knows each plot and every characteristic of his village's amazing terroir. With patience, passion and skill, he creates his blends; he alone knows their secrets that exalt this unique terroir.
Participations aux Champagne Lounge
Champagne Lounge 2018
Champagne Lounge 2019
Champagne Lounge 2020
Champagne Lounge 2023
Champagne Lounge Asia Singapour 2018
L'ABUS D'ALCOOL EST DANGEREUX POUR LA SANTÉ, À CONSOMMER AVEC MODÉRATION.