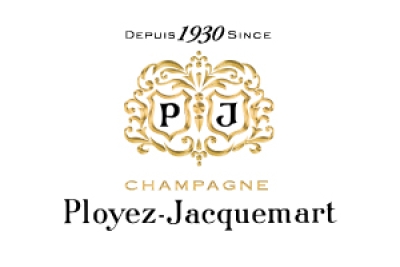 Champagne Ployez-Jacquemart
8 rue Astoin
51500 Ludes France
+33 3 26 61 11 87
Champagne Ployez-Jacquemart
Notre Maison de Champagne
The Champagne PLOYEZ-JACQUEMART is characterised by a really strict rigour in the development of our wines. Misses L. Ployez carries on the original values of champagne. When you discover our house, you will take part in our passion for the trestigious wines which are intended to our high standard customers. Our know-how is recognised by high level gastronomic restaurants in France and in 16 other countries. Our quality policy is the best witness of our constantly renewed desire to make our champagne bottles of gustative excellence known. Our products are exclusively ditributed in the traditional market (CHR - wine specialists). We export about 80 % of our products. Our philosophy is permanently oriented around confidence, what allows in the long term partnerships with our distributors and importers.
Nos produits
The Champagne PLOYEZ-JACQUEMART offers a large choice within its 4 Bruts without year, its millésimes from 2008 to 1999, in Blanc de Blancs, grown in oak casks or in traditional tanks, in Extra Brut dosages for the whole selection, except our quite new Zero Dosage. We offer a large choice issued of our 12 crus, based on the three traditional varieties. The wine making is natural, in respect of our fruits and oriented towards the extraction of the perfumes, minerality and the bringing out of our grapes. The traditional manipulation with a log ageing on top, avoiding any contact with the yeast in our very deep cellars of 25 m depth. The assemblings can be regulated on demand, they are disgorged on demand for the delivering in order to keep their freshness for the pleasure of all.
Participations aux Champagne Lounge
Champagne Lounge 2018
Champagne Lounge 2019
Champagne Lounge 2020
Champagne Lounge 2022
Champagne Lounge 2023
Champagne Lounge Asia Hong Kong 2019
Champagne Lounge Asia Singapour 2018
L'ABUS D'ALCOOL EST DANGEREUX POUR LA SANTÉ, À CONSOMMER AVEC MODÉRATION.