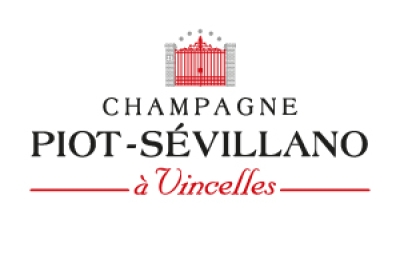 Champagne Piot Sévillano
23 rue d'Argentelle
51700 Vincelles France
+33 3 26 58 23 88
Champagne Piot Sévillano
Notre Maison de Champagne
Family business for 10 generations, Christine and Vincent, independent winegrowers and winemakers, elaborate their champagnes the most naturally possible : without insecticides (since 1995), without weedkillers (since 2014), the minimum of sulfites, harvest at the best maturity and yeasts coming from our terroir.
Certified High Environmental Value since 2015, their domain of 8 hectares has also finished its conversion in organic as they will harvest the first organic grapes this year.
Nos produits
Piot-Sévillano's plots are composed of 70 % Pinot Meunier, 15 % Chardonnay and 15 % Pinot Noir in the unique terroir of Vincelles. Their clay-limestone soil and their atypical tanks (sandstone jars, concrete eggs, enamel vats, oak barrels) bring roundness, greed, elegance and character to their champagnes.
Participations aux Champagne Lounge
Champagne Lounge 2018
Champagne Lounge 2019
Champagne Lounge 2020
Champagne Lounge 2022
Champagne Lounge 2023
L'ABUS D'ALCOOL EST DANGEREUX POUR LA SANTÉ, À CONSOMMER AVEC MODÉRATION.