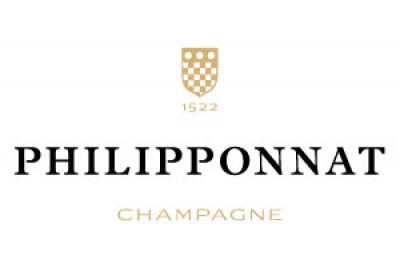 Champagne Philipponnat
13, rue du Pont
51160 Ay Champagne France
+33 3 26 56 92 00

Champagne Philipponnat
Vallée de la Marne, Montagne de Reims
Notre Maison de Champagne
For almost five hundred years, the Philipponnat family has left its mark on the soil of the Champagne region. Generations of men and women have cultivated the land at Ay, the family's home since the time of Apvril le Philipponnat who owned vines at Le Léon, between Ay and Dizy, in 1522. In the 16th century the family's ancestors were winegrowers and merchants, suppliers to the court of Louis XIV, magistrates and Royal Mayors of Ay - a town which was directly dependent on the Crown since the era of the Counts of Champagne. Sixteen generations later, it is Charles Philipponnat who now presides over the House.
Philipponnat's legacy has been passed down through the ages, producing a long line of men and women who are still today the custodians of a centuries-old philosophy. Each one of them takes great care to pass on the expertise that they themselves inherited from their predecessors. There is an enduring family spirit and the team works hard to craft wines in keeping with the House's values: individuality, excellence, generosity and humility.
Nos produits
Philipponnat crafts its wines using exclusively first press juice from the finest grapes, mainly from Premier and Grand Cru plots, and is committed to harvesting grapes when they reach greater maturity than the average in the Champagne wine-growing region.
A portion of the wines is fermented or matured in casks, which is exceptional for Champagne; aging in wood gives them greater complexity without in any way coarsening them. With a distinctive style that does not yield to trends, the House produces a range of Champagnes which are, first and foremost, wines: flavourful, powerful and well-balanced. Their aromatic intensity (a particular characteristic of Pinot Noir) provides a common thread; freshness and minerality gives them their structure. This perfect balance between intensity and freshness is maintained with a low dosage.
Participations aux Champagne Lounge
Champagne Lounge 2018
Champagne Lounge 2019
Champagne Lounge 2020
Champagne Lounge 2022
Champagne Lounge 2023
L'ABUS D'ALCOOL EST DANGEREUX POUR LA SANTÉ, À CONSOMMER AVEC MODÉRATION.