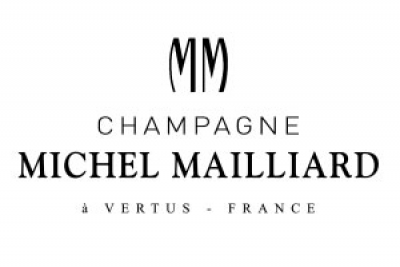 Champagne Michel Mailliard
52 avenue de Bammental
51130 Vertus France
+33 3 26 52 15 18
www.champagne-michel-mailliard.com

Champagne Michel Mailliard
Notre Maison de Champagne
Since 1894, the Mailliard family is active in the production of Champagne in Vertus, in the heart of the Côte des Blanc, where the own brand was created in 1953. Michel Mailliard expanded the vineyard to 24 hectares while developing a range of six different Cuvées. He kept on tasting and blending his wines, like his father before him, until the developed champagne lives up to his expectations : refined, not too fruity , lively, slightly aromatic and above all particularly simple in its complexity.
Nos produits
Michel Mailliards Champagnes are all 1er Cru and typical of the southern part of the Côte des Blancs: they are light and delicate, clearly marked Chardonnay - the symbol of refinement and elegance - full-bodied but also fresh, straightforward, complex, elegant and lively. They regularly get awards at recognized international competitions such as the Best Sparkling Wines of the World and Guide Hachette. The House markets 2 ranges: the "classic" series with the Cuvée Grégory and the Cuvée Rosé Alexia, Vintages Champagnes such as Cuvée Prestige 2016 and Cuvée L'Oger 2007 and 2004 and also single-plot Champagnes such as Cuvée Mont Vergon 2005, 2006, 2007, 2009 and 2010 and Cuvée La Justice Vieilles Vignes 1999. A 100% Pinot Noir, Blanc de Noirs and the range Enoteca with old vintages complete our offer.
Participations aux Champagne Lounge
Champagne Lounge 2018
Champagne Lounge 2019
Champagne Lounge 2020
Champagne Lounge 2022
Champagne Lounge 2023
Champagne Lounge Asia Hong Kong 2019
L'ABUS D'ALCOOL EST DANGEREUX POUR LA SANTÉ, À CONSOMMER AVEC MODÉRATION.