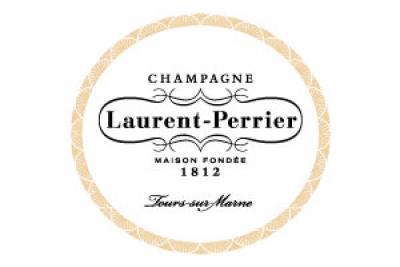 Champagne Laurent-Perrier
Domaine Laurent-Perrier
51150 Tours-sur-Marne France
+33 3 26 58 91 22

Champagne Laurent-Perrier
Notre Maison de Champagne
Passion, creative boldness, free spirit and elegance through simplicity are the founding values of the House.

At Laurent-Perrier, passion guides the hand. An unrivalled creator of style and emotions since 1812, Laurent-Perrier suits every occasion and offers a unique experience for all senses through its innovative and comprehensive range of champagnes.

Laurent-Perrier shares an epicurean vision with champagne lovers all over the world and has no higher ambition than to demonstrate an elegant Art de Vivre à la française, charged with emotion.
Nos produits
Laurent-Perrier
La Cuvée

The wine comes from the purest grape juice and it alone allows Laurent-Perrier to craft 'La Cuvée', a champagne of great finesse and a beautiful freshness obtained after a long ageing process in our cellars.

Laurent-Perrier's style and personality are defined by its very high proportion of Chardonnay. Purity, freshness and elegance – essential characteristics, expressed in this champagne – are a good introduction to the spirit of the House.

Laurent-Perrier
Cuvée Rosé

La Cuvée Rosé was created in 1968 from the boldness and know-how of the House of Laurent-Perrier. Perfected at each stage of its making, Cuvée Rosé is acknowledged for its consistency and its high quality. It is characterized by its ripe red fruit aromas, a high intensity and great freshness.

Grand Siècle by Laurent-Perrier

Recreating the perfect year

The idea of Grand Siècle was born from a simple observation: that nature would never provide the perfect oenological year, but that thanks to the art of assemblage, Laurent-Perrier could in fact create it.

Going well beyond rare vintages, Grand Siècle is created choosing not one but three exceptional years which complement each other perfectly. We must then wait for at least 8 years of ageing in our cellars before it can be enjoyed.

The pinnacle of the art of blending, Grand Siècle is the unique expression of the pursuit of excellence in Champagne; it is to 'blend the best with the best to obtain the best.'
Participations aux Champagne Lounge
Champagne Lounge 2018
Champagne Lounge 2019
Champagne Lounge 2020
Champagne Lounge 2022
Champagne Lounge 2023
L'ABUS D'ALCOOL EST DANGEREUX POUR LA SANTÉ, À CONSOMMER AVEC MODÉRATION.