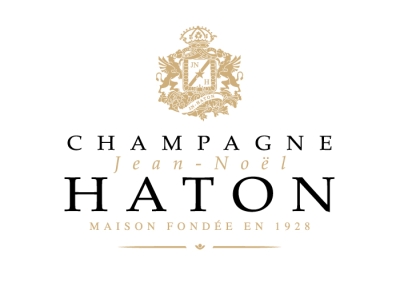 Champagne Jean-Noël Haton
5, rue Jean Mermoz
51480 Damery France
+33 3 26 58 40 45

Champagne Jean-Noël Haton
Notre Maison de Champagne
Damery 1928, Haton, one of the first «Récoltant Manipulant» in Champagne.
Today, among the Top 10 independent families still running their own eponymous House.

Champagne Jean-Noël HATON : 950.000 bottles sold per year.

One of the biggest brands in French HORECA (restaurants, bars, hotels…) among with Taittinger, Deutz, Billecart Salmon, Drappier…(excluding LVMH brands).
Wine Shops and Department Stores.
Private customers and companies

Family structure, 100% Independent with its own vineyards + stable major grape & must supply.

Respecting the soil, controlling yields, seeking optimal maturity and vinifying plots separately, their sole aim being the quest for excellence.
Nos produits
Wines on their lees as long as possible to enrich the wine and to avoid oxidation
No racking before the end of the malolactic fermentation
«Soutirage» by gravity, to have clear wine and to avoid oxygen
Only one light filtration, no centrifugation
High stock of Reserve wines : 6 000 hl = 800 000 bottles!
Grape-sugar for dosage
10 tastings from harvest to bottling for each tank/barrel by Sébastien and Jean- Noël
-- Champagne HATON Classic NV : Golden Yellow Colour, Fine mousse and very fragrant aromas of fresh fruits.
-- Champagne HATON Réserve NV : Straw Yellow Colour, Delicate fragrances of white peaches, citrus fruit. Full bodied and generous
-- Champagne HATON Rosé NV : Raspberry pink colour delightfully reveling aromas of fresh red fruit (redcurrants and strawberries). A gourmet and distinguished attack, full bodied, generous finish and superb length.
-- Champagne HATON Blanc de Blancs NV : Bright yellow colour with very fine bubbles. Fresh and creamy attack, well balanced with citrus fruits, dried flowers and a hint of toast.
-- Champagne HATON Pure Zéro Dosage NV : Brilliant golden shade, complex and elegant, well-balanced and full-bodied with fresh and long finish.
-- Champagne HATON Noble Vintage 2018 : Golden yellow colour, delicate bubbles,open and fragrant, notes of figs, allmonds, candied fruits, spices and roasted touch; intense and structured.
-- Champagne HATON Extra GRAND CRU Intense NV : 5 to 7 % Vinified in Oak. Plot selection.Golden yellow colour with beautiful brilliance. Very fresh and generous, with hints of spices and fresh fruit. The finish is lively and elegant,
-- Champagne HATON Extra GRAND CRU Blanc de Blancs NV : 5 to 7 % vinified in oak. Plot selection. A beautiful golden robe with Emerald flecks and a superb sheen. Powerful nose of accacia, lime Blossom, citrus notes. Hints of pepper and menthol.
-- Champagne HATON Extra GRAND CRU Rosé NV : Beautiful rose-tinted mousse, powerful and elegant nose with ald
rose, red fruits and citrus fruits, precise mouthfeel with a fine Pinot Noir-grained texture balanced by a silky freshness.
-- Champagne HATON Extra GRAND CRU Vintage 2015 : Stunning yellow robe with e find efferverscence, complexe nose of ripe fruits, crystallised fruit and spices, smooth and subtel taste elevated by a remarkable impression of freshness achieved by meticulous dosage. A finish of superb length.
Participations aux Champagne Lounge
Champagne Lounge 2018
Champagne Lounge 2019
Champagne Lounge 2020
Champagne Lounge 2022
Champagne Lounge 2023
L'ABUS D'ALCOOL EST DANGEREUX POUR LA SANTÉ, À CONSOMMER AVEC MODÉRATION.