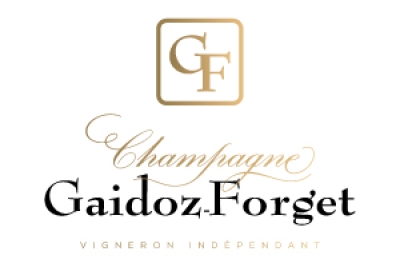 Champagne Gaidoz-Forget
1 rue Carnot
51500 Ludes France
+33 3 26 61 13 03
www.champagne-gaidoz-forget.com

Champagne Gaidoz-Forget
Notre Maison de Champagne
For more than four generations our family has passed down the knowledge of Champagne making. Situated in the village of Ludes in the heart of the Montagne de Reims , on a vineyard of about nine-hectares, we produce on average 80,000 bottles per year. Our wine is given particular attention from the moment of harvesting of the three champagne rootstocks, Pinot Noir, Pinot Meunier and Chardonnay. Whatever the stages of its development: wine making, bottling, riddling, removing the yeast sediment, its creation is driven by our passion for wine making and the joy it gives us, up to the precious moment the bottles go into the cellars and are hidden from the light , to acquire maturity in the fullness of time.
Nos produits
Carte d'Or Brut : 80% meunier 10% pinot noir 10% chardonnay

Reserve Brut : 50% meunier 25% pinot noir 25% chardonnay

Millésime 2014 Brut : 60% pinot noir 40 % meunier

Bertille 2012 Extra Brut : 40% chardonnay 15 % meunier 45 % pinot noir

Rosé (assemblage) Brut : 84% meunier 8 % pinot noir 8% chardonnay
Participations aux Champagne Lounge
Champagne Lounge 2018
Champagne Lounge 2019
Champagne Lounge 2020
Champagne Lounge 2022
Champagne Lounge 2023
L'ABUS D'ALCOOL EST DANGEREUX POUR LA SANTÉ, À CONSOMMER AVEC MODÉRATION.