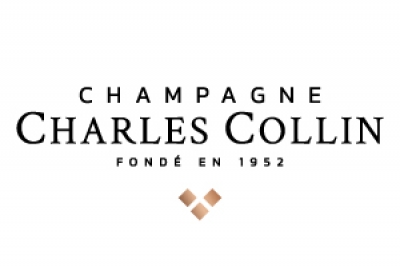 Champagne Charles Collin
27 Rue des Pressoirs
10360 Fontette France
+33 3 25 38 31 00
www.champagne-charles-collin.com

Champagne Charles Collin
Notre Maison de Champagne
Champagne Charles Collin was founded over 70 years ago in the heart of the Côte des Bar and represents over 100 grape growers.
Based across two sites in Fontette and Essoyes, we produce an excellent range of Champagne at our state-of-the-art facility, from our award-winning Brut right through to our Prestige Cuvées – Cuvées Charles, in honor of our founder Charles Collin who was the man behind the grower vision back in the early 50's.
Over 90% of the vineyards are planted with Pinot Noir, the remainder being planted with Chardonnay. This is reflected in the range with the wines showing purity, expression and finesse.
Nos produits
Pinot Noir is the signature of the house, though we have a short range of Chardonnay dominated wines.
All the wines show freshness and finesse.
Participations aux Champagne Lounge
Champagne Lounge 2018
Champagne Lounge 2019
Champagne Lounge 2020
Champagne Lounge 2022
Champagne Lounge 2023
Champagne Lounge Japan 2018
L'ABUS D'ALCOOL EST DANGEREUX POUR LA SANTÉ, À CONSOMMER AVEC MODÉRATION.