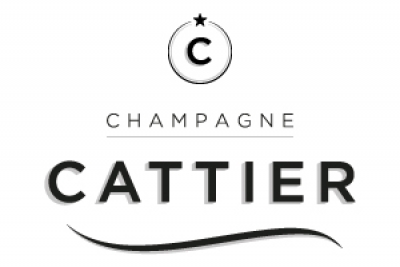 Champagne Cattier
12 rue de la Belle Image
51500 Chigny les Roses France
+33 3 26 03 42 11
Champagne Cattier
Notre Maison de Champagne
The Champagne Cattier is an independent family House, nowadays run by Alexandre Cattier, the thirteenth generation of Cattiers to work the vines since 1625 and the fourth to produce their own champagne. The House, based in Chigny-les-Roses, cultivates 33 hectares of mostly classified as Premier Cru vineyards, which have been built up and developed by the family over the generations. It also owns one of the first clos of the Champagne area, le Clos du Moulin, magnificent 2.2 hectare plot in 1950, planted half with pinot noir and half with chardonnay.
The House produces his own champagne since 1916 and the first bottles will be distributes in 1918.
Since then, the Cattier House, still independent and family company, has been perpetuating its know-how in the respect of the environment and developing its champagnes with a generous and fruity style.
Nos produits
The style of our "cuvées" is quite naturally the result of our Premiers Crus vineyards.
Among the three varieties traditionally used in champagne,the estate places special emphasis on Pinot Noir and Pinot Meunier, which add structure and fruit-forward aromas. The third, Chardonnay, provides the finesse and elegance.
We've always kept a quantity of wine in reserve, and incorporate at least 30% older wine in our non-vintage champagnes. This is what helps preserve Cattier's iconic, elegant and fruit-forward style.
Generosity and elegance are two other characteristics of our wines. During tastings our champagnes offer, at first, a fresh attack, then the fruitiness expression builds up while the champagne intensifies on the palate.
We have always cultivated these characteristics which now qualify the personality of our champagnes.
Participations aux Champagne Lounge
Champagne Lounge 2018
Champagne Lounge 2019
Champagne Lounge 2020
Champagne Lounge 2022
Champagne Lounge 2023
Champagne Lounge Asia Singapour 2018
Champagne Lounge China 2018
L'ABUS D'ALCOOL EST DANGEREUX POUR LA SANTÉ, À CONSOMMER AVEC MODÉRATION.