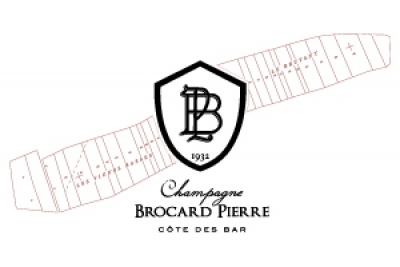 Champagne Brocard Pierre
10 chemin du Bruyant
10110 CELLES SUR OURCE France
+33 3 25 38 55 05

Champagne Brocard Pierre
Notre Maison de Champagne
The downward Brocard family of the Irish family of Kennedy works viticulture since the 11th century. This is the great Georges father began marketing its own champagne in 1932.
Followed by Emile Henri Brocard Brocard then, father Peter, who continued this tradition until the Aube Champagne teach his son, Pierre Brocard.

Brocard now Thibaud's son Pierre took over the reins of the area under the eye well advised his father. He leads since 2012 years viticulture conviction. Responsible viticulture, and more: environmentally responsible.

An approach for the future of the earth and our children. Under no label under any charter but nevertheless with the greatest respect and greater reflection, Brocard Thibaud makes decisions that will make its wine, one of the purest possible.


Nos produits
Thibaud BROCARD :
My shoe is simple, I favor the vintage with a long time to improve on latte yeast autolysis for these brioche flavors that I like so much, with only one variety, coming from the same hillside. I have a big penchant for black white although I also produces white white.

I work with my drums for entry level and my only zero dosage, but I only work in stainless steel for my vintages to obtain an intact expression of the land of my vineyard. I'm not organic because for practicing I find it hypocritical practice for the future of our soils but I'm much closer to organic farming methods as conventional, I take care of my vineyard better possible is my main working tool and I pampered. I use some biodynamic principles that I find interesting and useful. I consider myself a winemaker responsible for its terroir. More anti-decay, no anti mildew synthesis and a very reasonable management of allied anti-mildew very low doses of copper. Oh and here the round up is no longer necessary to exist for over 10 years
Participations aux Champagne Lounge
Champagne Lounge 2018
Champagne Lounge 2019
Champagne Lounge 2020
Champagne Lounge 2023
L'ABUS D'ALCOOL EST DANGEREUX POUR LA SANTÉ, À CONSOMMER AVEC MODÉRATION.