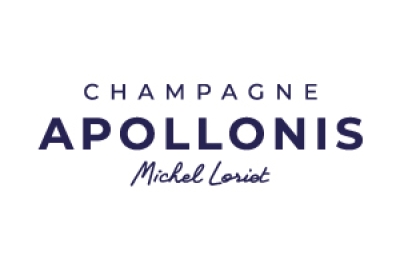 APOLLONIS - Champagne - Michel Loriot
13 rue de bel Air
51700 Festigny France
+33 3 26 58 34 01

APOLLONIS - Champagne - Michel Loriot
Notre Maison de Champagne
Do you know that music can influence living beings?
This is a surprising fact, demonstrated by a French physicist Joël STERNEIMHER.
This innovation allows with sound waves to reinforce and stimulate plants, yeasts during fermentations (wine, beer, bread...).
At Champagne Apollonis, we use music in the vineyard and in the cellars to create unique champagnes.
Let yourself be surprised by the vibrations of our champagnes !
Nos produits
This is Festigny in the pretty Flagot Valley is our aspiration for intensifying the natural vibrations of our terroir, our vines and champagnes for 12 generations, since 1675.
From the sound diffused into our vines to the music played in our cellars, we are animated by the musical and vibration sounds at our making process.
It is the way Michel Loriot decided to create the range of Champagnes « APOLLONIS » made of 6 cuvees, mainly with the grape Meunier, revealing the nature of each one and highlighting their own vibratory effects : joy of sharing, fruity roundness, natural vividness, powerful temper, gastronomic instant, hedonistic pleasure, fullness of taste…
Participations aux Champagne Lounge
Champagne Lounge 2018
Champagne Lounge 2019
Champagne Lounge 2020
Champagne Lounge 2022
Champagne Lounge 2023
L'ABUS D'ALCOOL EST DANGEREUX POUR LA SANTÉ, À CONSOMMER AVEC MODÉRATION.