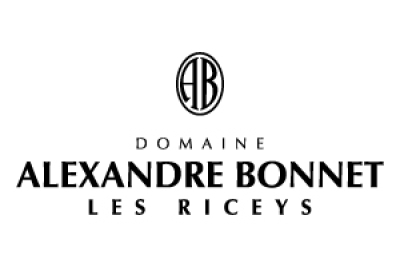 Champagne Alexandre Bonnet
138, rue Général de Gaulle
10340 Les Riceys France
+33 3 25 29 30 93

Champagne Alexandre Bonnet
Notre Maison de Champagne
The village is nestled in the far reaches of the Laignes valley, on the borders of the Côte des Bar between Champagne and Burgundy. The rolling hillsides emerged during the Jurassic period and growers have been tending its vineyards patiently for centuries. Its name and history are plural, but its reputation is unique: Les Riceys. It is the most sought-after cru in the Côte des Bar, and the excellence of its Pinot Noirs has earnt three AOCs: Champagne, Coteaux Champenois and Rosé des Riceys. Domaine Alexandre Bonnet has become the symbol and emblem of this unique terroir.
Nos produits
On the steepest slopes of Champagne at the gateway to Burgundy, the renowned Kimmeridgian limestone contributes its unique aromas to the wines made in the three appellations of Les Riceys. Domaine Alexandre Bonnet produces some of the most highly prised wines in the Côte des Bar.
Blends :
Champagne Blanc de Noirs : A blend of Pinot Noirs from a variety of the estate's vineyards, this wine has the fine and fruity signature of the Les Riceys terroir.
Champagne Rosé :
This charismatic blended rosé from a selection of the estate's vineyards expresses the generosity of Pinot Noir from Les Riceys.
Champagne Blanc de Blancs :
A new lease of life for Pinot Blanc. Blended with Chardonnay, it develops the scent of white flowers, sweet spices and an exotic touch structured by a long, saline finish.
Single Vineyards :
Champagne La Forêt Rosé de saignée : From our favorite south-facing single vineyard with extremely rugged terrain, La Forêt is an intense and distinctive skin maceration rosé: Pinot Noir from Les Riceys with enhanced style.
Champagne La Géande 7 Cépages :
A unique cuvée made from the seven traditional Champagne grape varieties grown in the same plot, La Géande is a kaleidoscope of textures and flavours. A fascinating wine.
Participations aux Champagne Lounge
Champagne Lounge 2018
Champagne Lounge 2019
Champagne Lounge 2020
Champagne Lounge 2022
Champagne Lounge 2023
Champagne Lounge Asia Hong Kong 2017
L'ABUS D'ALCOOL EST DANGEREUX POUR LA SANTÉ, À CONSOMMER AVEC MODÉRATION.