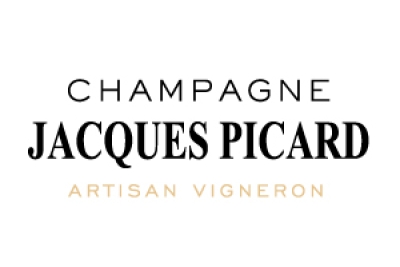 Champagne Jacques Picard
12 rue de Luxembourg
51420 BERRU France
+33 3 26 03 22 46
Champagne Jacques Picard
Notre Maison de Champagne
Champagne Jacques PICARD is a family-owned estate founded in 1956 by Roger PICARD and his son, Jacques PICARD.
Today, Jacques Picard's daughters, Sylvie, Corinne and her husband run the family business, recently joined by Fiona, the 4th generation.

The House is located in Berru, Montagne de Reims region. Our vineyard is spread over the hills of three "crus": Berru, Montbré and Avenay-Val-d'Or. The three grapes varieties are grown there mainly chardonnay, meunier and pinot noir.

Independant winegrowers, we craft our Champagnes from A to Z with our own grapes.

Harvest 2022 is organic certified.Respect for nature, soils and improving biodiversity are our priority.
Nos produits
Our wines are characterized by respect for our micro-terroirs highlighting freshness, elegance and sharing.
Vinification in stainless steel tanks and barrels for specific cuvées.
Low dosage
Participations aux Champagne Lounge
Champagne Lounge 2020
Champagne Lounge 2022
Champagne Lounge 2023
L'ABUS D'ALCOOL EST DANGEREUX POUR LA SANTÉ, À CONSOMMER AVEC MODÉRATION.