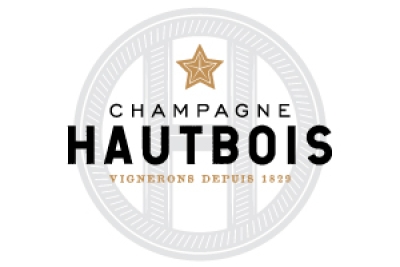 Champagne Jean-Pol Hautbois
15 rue du Travy
51140 PEVY France
+33 3 26 48 20 98

Champagne Jean-Pol Hautbois
Notre Maison de Champagne
Champagne Hautbois located in Pévy, charming village of " Massif de Saint Thierry" welcomes you in the foothills of the Vineyards.
Mindful of respecting and perpetuating the family values transmitted for 5 générations. Sandrine et Fabien perform with passion and conviction sustainable agriculture hve certification (sodding, tillage, yields control) while combining expertise innovation and modernity.
The 8 hectares vineyards made up of the 3 champagne Grappe varieties Pinot-Meunier, Pinot-Noir , chardonnay have broadened those past years with 2 old grape varieties the Arbane and Petit meslier.
The alliance of this diversity and the demand for maturity enable the elaboration of a champagne range of excetion that we invite you to discover and above all to share!
Nos produits
A rish and varied range.We have different blended wines or monovarietal vintage and other blended vintage.

- Cuvée"Haut'hentic"is a blending of 75 % pinot Meunier-15 Chardonnay -10% pinot Noir .Aging of 3 years. Brilliant golden hue. rich nose and the palate is generous, ample , balanced and delivers more of the samme accomplished range of aromas.

- Cuvée Haut'rigine is blended of 50% Pinot Noir /50%Chardonnay Vintage 2012 in Extra Brut Dosage

- Cuvée Achille Blanc de Blancs 100% Chardonnay vintage 2015

- Cuvée "Haut'dacieuse" 5 grape varities PN-CH-Meunier Arbanne et Petit Meslier. yellow gold. open nose showing accentts of pastry. the palate displays great elegance, softness and creamy effervescence.
Participations aux Champagne Lounge
Champagne Lounge 2022
Champagne Lounge 2023
L'ABUS D'ALCOOL EST DANGEREUX POUR LA SANTÉ, À CONSOMMER AVEC MODÉRATION.