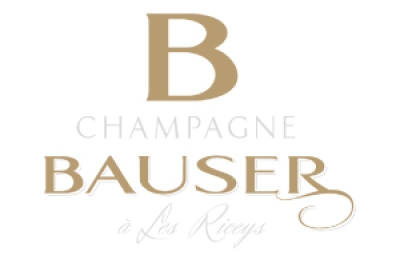 Champagne Bauser
36 RUE DE LA VOIE POUCHE
10340 LES RICEYS France
+33 3 25 29 37 37
Champagne Bauser
Notre Maison de Champagne
Champagne Bauser is a family estate in her second generation.
Our brand is very respectful about traditions and knowledge-how. We are in constant evolution to create actual new products and satisfy the request.
You could find here specific low dosages and have a cuvée champagne brut nature .
Nos produits
Today ,we have got a production made of Pinot Noir, Chardonnay, Pinot Blanc and meunier which give different cuvees, all very fruity, delicate and expressive to satisfy all palates.

The product of pinot blanc is very rare and represent just 3% in champagne, this is an exceptional product present in our bottle "Diam's 2014"
and now a lovely cuvée champagne Brut nature ten years aging
Participations aux Champagne Lounge
Champagne Lounge 2020
Champagne Lounge 2022
Champagne Lounge 2023
L'ABUS D'ALCOOL EST DANGEREUX POUR LA SANTÉ, À CONSOMMER AVEC MODÉRATION.